Elementary School Holds Shoe Drive for Children
By gary@njfootandanklectr.com
November 06, 2013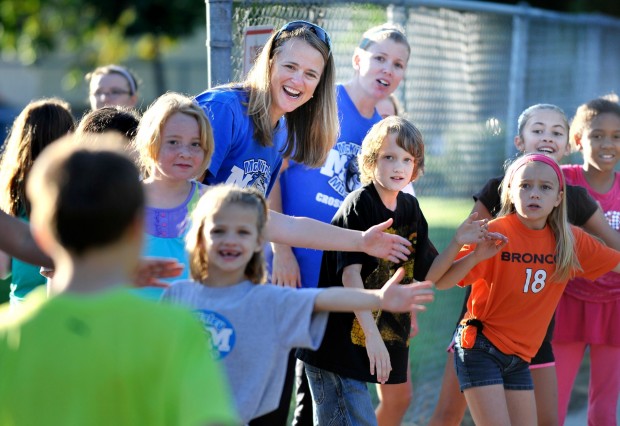 'Elementary school studentswear all kinds of shoes - big, blocky basketball shoes, barely flats, slip-ons, Chuck Taylors. But not all these students have running shoes, and it can be difficult to jog a mile in a pair of flats' according to Rob Rogers of Billings Gazette.
"They could, it's just not good for them," said volunteer coach Ceci Bentler. Parents of McKinley Elementary school schoolchildren united and went through their storerooms, and searched for running shoes no longer in usage and contributed them to the cross-country club. The result of the shoes received at the school was awe-inspiring.
Making sure your child's feet are healthy is crucial to their overall health and development. Seeking the help of a podiatrist like could be a benefit to your child. Dr. Greg Khaimov of Foot and Ankle Center of Fort Lee, LLC. Dr. Khamiov will examine your child's feet and provide the right care and treatment for them.
Keeping Children's Feet Healthy
Having healthy feet in childhood can help prevent medical problems later in life, namely in the back and legs. As children grow, their feet require different types of care from birth to school-age.

Although babies do not walk yet, it is still very important to take care of their feet.
Avoid putting tight shoes or socks on his or her feet
Allow the baby to stretch and kick his or her feet to feel comfortable
As a toddler, kids are now on the move and begin to develop differently. At this age toddlers are getting a feel for walking, so don't be alarmed if your toddler is unsteady or 'walks funny'. Be sure the child wears comfortable and protective shoes so that they can grow into their feet properly.
As your child gets older, it is important to teach them how to take care of their feet
Show them proper hygiene to prevent infections such as fungus
Be watchful of any pain or injury
Have all injuries checked by a doctor as soon as possible
Comfortable, protective shoes should always be worn, especially at play
Children of all ages are constantly developing and growing, and as a parent you want to make sure that nothing is hindering their maturation. This includes caring for their feet, as healthy feet are important in order to live a normal, fulfilling life.
If you have any questions, please contact our offices in Fort Lee, NJ or Flushing, NY. We offer the newest diagnostic and treatment technologies for all your foot care needs.
Read more Keeping Children's Feet Healthy